The best steak you've ever tasted...
... Ready in 7 Minutes.
1. Source your meat incredibly well.
I recommend buying directly from your local farm or farmer's market.
This NY Strip is bought directly from Wild Foods Co.
You can find some amazing cuts they won't show at the supermarket.
2. Let the meat sit and rest for 15 minutes.
This will allow the steak to cook quicker and more evenly.
3. Season your steak generously.
S&P is all you should need here. We don't want to hide the flavor of the meat.
Here I am using Salt Lick blended spices for convenience purposes.
Make sure to pat seasoning into the steak to infuse the flavor.
Salt the fat as well.
4. Get the pan HOT.
Melt your cooking fat after the pan heats up for a few minutes. I am using Ghee here.
I prefer ghee or tallow due to the high smoke point. Butter or olive oil burns too easily.
5. Place the steak in the pan.
You should hear an audible sizzle. This will ensure the steak gets a beautiful crust.
If you don't hear a sizzle the pan is not hot enough.
6. Set a timer and cook the first side for 4 minutes.
Baste every minute or so.
This will allow all of that fat & flavor to seep into the meat.
7. Flip steak onto other side and continue to baste.
I will cook steak for another 3 minutes for medium rare temperature.
8. Pull steak off and let it rest for 5 minutes.
The steak will continue to cook and will let the meat become more tender before you cut in.
Can wrap in aluminum foil to seal in juices as well.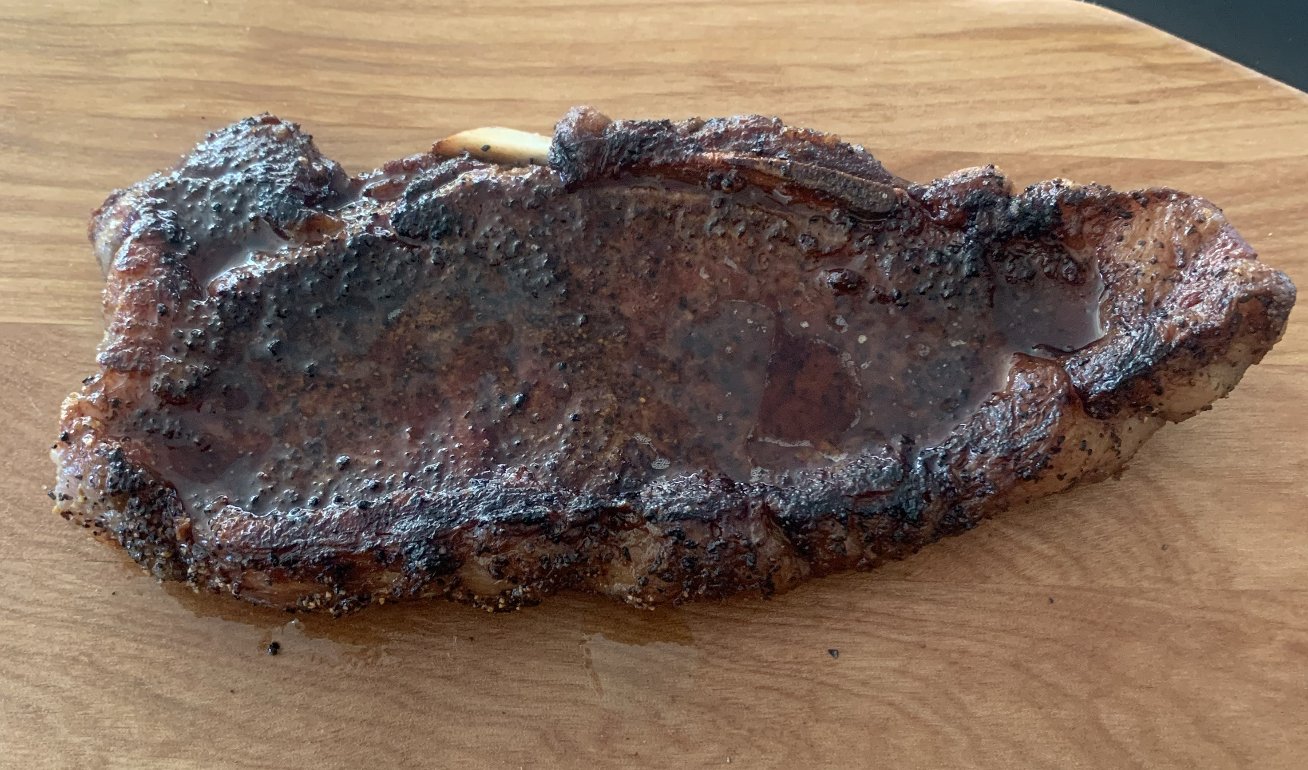 9. Cut Steak Across the grain.
Very important step as cutting against the grain will allow the meat to chew more tenderly.
Here is a great quick tutorial: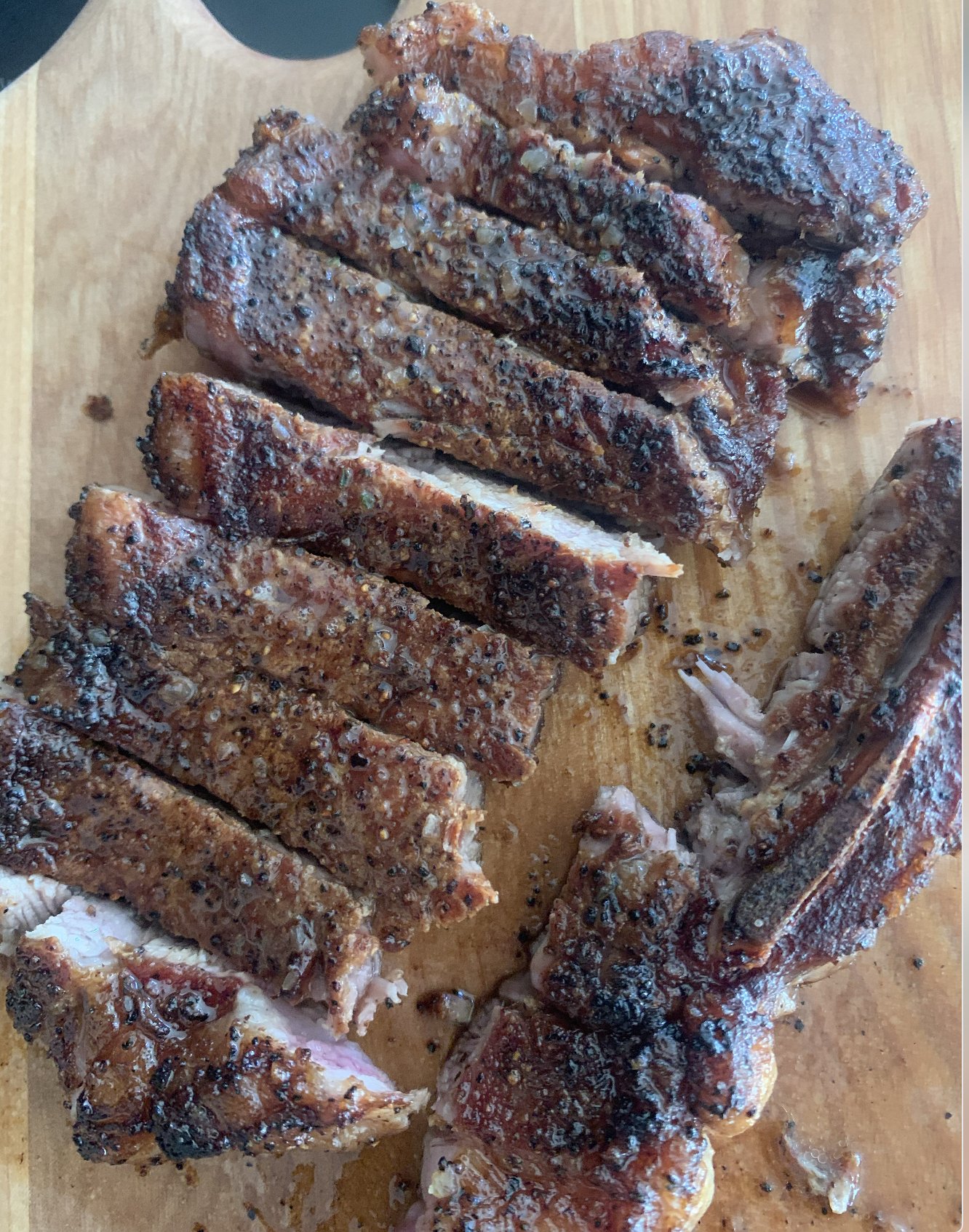 10. OPTIONAL: A nice big dollop of grass-fed butter and a pinch of salt.
Season to your preferences!
11. Eat this steak in great company.
Shared meals are an amazing way to connect with people around you. Spouses, kids, friends, colleagues etc.
Cook for your loved ones and enjoy this amazing experience with them.